Merry Christmas !
Details

Created on Monday, 24 December 2012 12:43
Written by Strombanni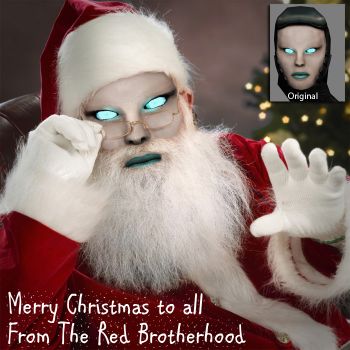 It's already been a year ? Ohh my... This year I have been more on earth than on rubi-ka, and I must say I do miss removing sand from my eyes after visiting the deserts on rubi-ka. I can tell you one thing, Earth is crowded! There have been many shuttles leaving rubi-ka and heading for earth lately, and now it's hard to find a spot where you and your thought can be all by yourself. I hope many will travel back to rubi-ka, but at the moment this is not the case. There is however a December update from Funcom which may blow a little hope into our poor souls. It seems a server merge is pretty close which will increase the numbers online and probably help FC economally as well. But most important in that update is the news about the new engine. Yes, there has been promises for many years, but now they really have the knife put to their throat. We have hope. At this time, it's the best they can give us as christmas present.

From all of us in The Red Brotherhood :
** Merry Christmas to all of you **

We hope 2013 will be the day AO wakes up again!