Celebration video and events
Details

Created on Monday, 15 July 2013 17:04
Written by Strombanni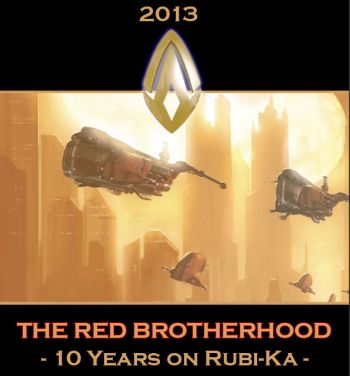 ~ Our celebration video

The daily red have released a celebration video for our dear TRB, we are proud to share it with all of you. You can watch it and/or download it at our video page.

~ Join our public events!

Within TRB we'll have several events to celebrate our anniversary, and some of them are public. We hereby invite you all to join them :

31st July at 21:00 GMT - Hide'n'Seek
1st August at 20:30 GMT - The Red Parade & GSP Party

There is a high chance we will have ARK present on 1st August. These events will be announced in the Clan OOC channel on the day of the event, so make sure you have subscribed to that channel if you would like to join us.

~ Leave a birthday message

If you would like to, you can leave us a birthday message.