President change in TRB!
Details

Created on Monday, 03 October 2011 20:09
Written by Snakeeyes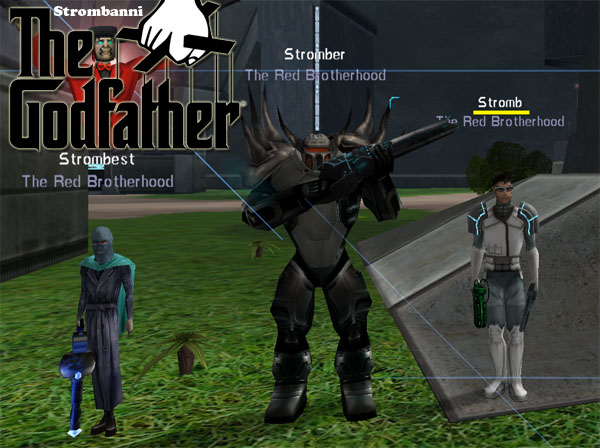 Former president, Zarvano, announced some time ago that he would have less time to lead the org and that he wanted Strombanni to be his vice-president until he got a president election going. Strombanni took the task as vice-president in July, to be able to keep things like activity, shops and org contracts going. This was his 2nd period as vice-president for TRB, last time he stepped in for Tomifix under simular circumstances.

Zarvano started the election process where members could nominate those they would like to see as the next leader of TRB. After a few days two nominees had accepted to join for the election, former presidents Snakeeyes and Strombanni.
This has to be the most active poll in the history of The Red Brotherhood, where 50 unique members voted for our next president! Last Saturday when the poll ended, Strombanni had won the poll with a clear majority of the votes.

Congratulations Strombanni and thank you for taking on this task for our org! This will be Strombanni's 4th period as president of TRB, not including his periods as vice-president. We're looking forward to another period with you as leader, the future for both TRB and AO looks both promising and interesting!

I'd also like to send a thanks to our former president Zarvano who has been leading the org for a year. TRB really moved forward during your time as leader of our org, both in size and strength. Thank you for doing this important task for us! We hope to see you back in action soon Zarv!
A worthy ceremony
Details

Created on Monday, 15 August 2011 21:52
Written by Snakeeyes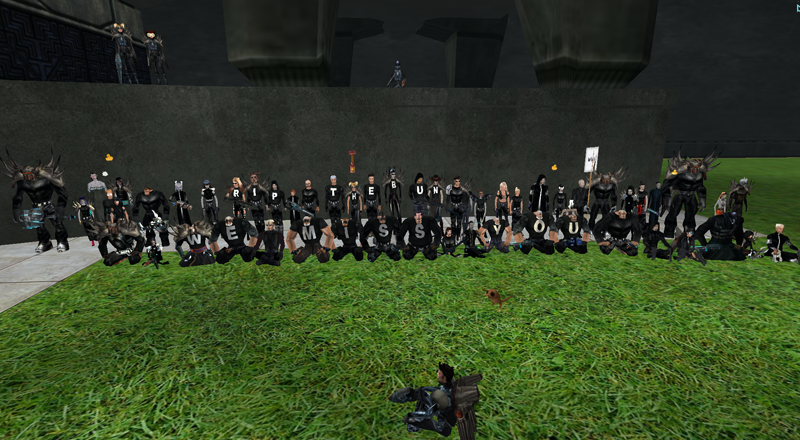 On thursday 11.08.11 a large group of clansmen came together at our hangout spot in Old Athen. It was hard to count the exact number of people that showed up, but our online list showed 45 people only from TRB at one point. Before the ceremony at our statue started, several people from Mjolnir and TRB lined up next to the grid in Old Athen, wearing alphabet T-shirts spelling the words: "RIP Thebun we miss you". After this they walked in a quiet black parade together towards the statue south of the whompass where even more people waited for the ceremony. It was easy to see that Thebun was a person that made friends wherever he went, because so many people came to show their respect and to share this difficult time together.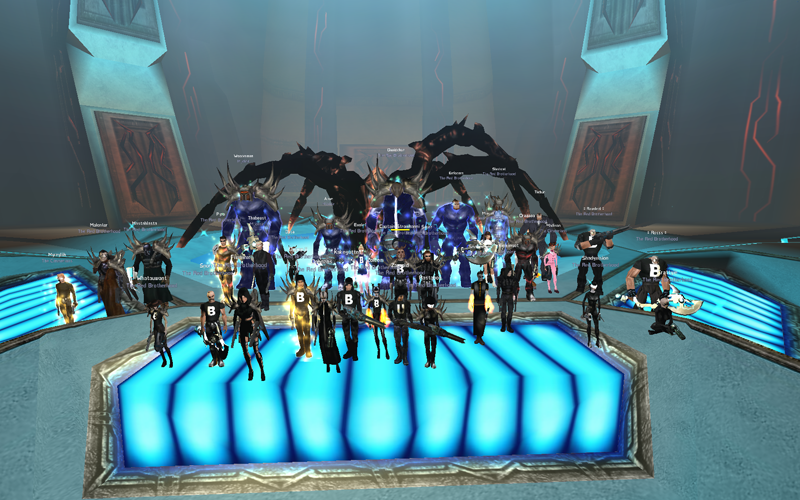 Not only members of TRB and Mjolnir showed up at our statue, but also several other friends of Thebun from all around Rubi-Ka came. Some said a few words to try to describe what a great person he was and to share their memories of Thebun. After this, members of Mjolnir and TRB went to Pande together for a planned raid. Thebun was a hardcore raider after all, and in his memory we did a oldschool pande raid. No instance, no wallsurf. And I have to say I can't remember seeing a more dedicated raidforce ever. There were no slackers in this raid, thats for sure. As a memory of this day, Strombanni made a video from the ceremony and the raid. It can be dowloaded from our Videos page, or from this direct link. Thebun also starred in Strombanni's previous video, "News from the underground".