Celebration video and events
Details

Created on Monday, 15 July 2013 17:04
Written by Strombanni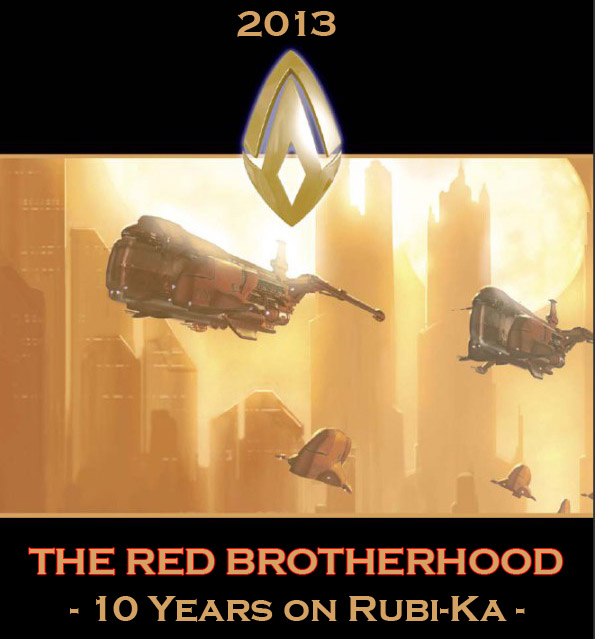 ~ Our celebration video

The daily red have released a celebration video for our dear TRB, we are proud to share it with all of you. You can watch it and/or download it at our video page.

~ Join our public events!

Within TRB we'll have several events to celebrate our anniversary, and some of them are public. We hereby invite you all to join them :

31st July at 21:00 GMT - Hide'n'Seek
1st August at 20:30 GMT - The Red Parade & GSP Party

There is a high chance we will have ARK present on 1st August. These events will be announced in the Clan OOC channel on the day of the event, so make sure you have subscribed to that channel if you would like to join us.

~ Leave a birthday message

If you would like to, you can leave us a birthday message.



Members giving back
Details

Created on Sunday, 07 July 2013 12:53
Written by Strombanni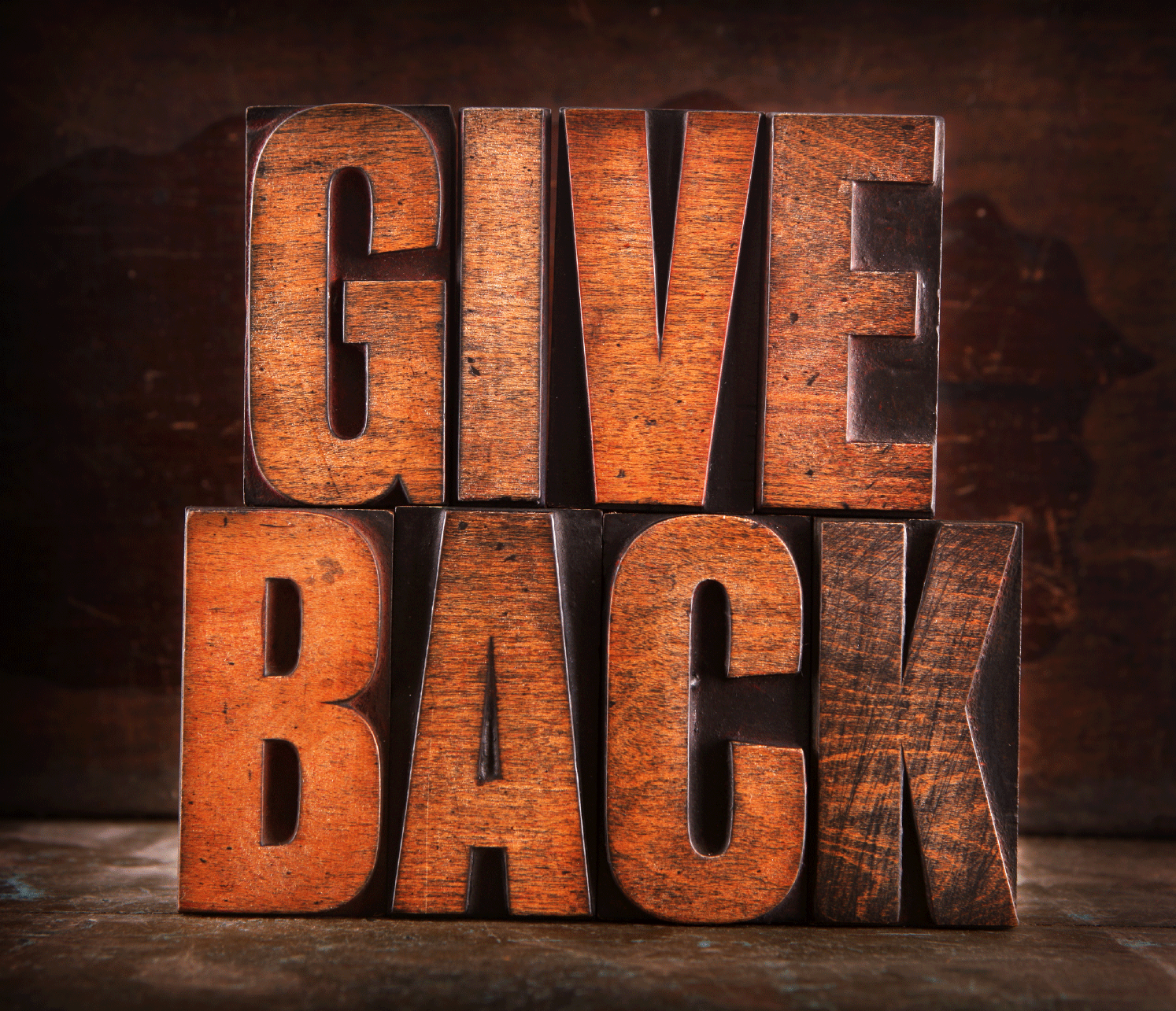 1st August is getting close. 10 years! That's a number even the most positive members wouldn't dare to think about when forming our org in August 2003. For 10 years we've made new friends, had fun, met challenges together, done great achievements together, faced tough periods together and made a strong relationship to each other and our org. This time we are giving back. To the org who has given us so much. We'll start already next Sunday on 14th July where we will do a traditional big alien raid together. All members are invited and we hope also the inactive members will meet up for this one. Because this is it! You wouldn't miss this. There are also reports of that the daily red will be there to capture the raid, meaning it will be included in our 10th year anniversery video! And who wouldn't be a part of that ??

After the aliens have tried to zerg us, we will have several events leading up to 1st August. Stay tuned for more detailed information about this. Oh, and our Legends page is updated. Another member was added today.


The Red Brotherhood is 10 years!
Details

Created on Tuesday, 19 February 2013 17:53
Written by Strombanni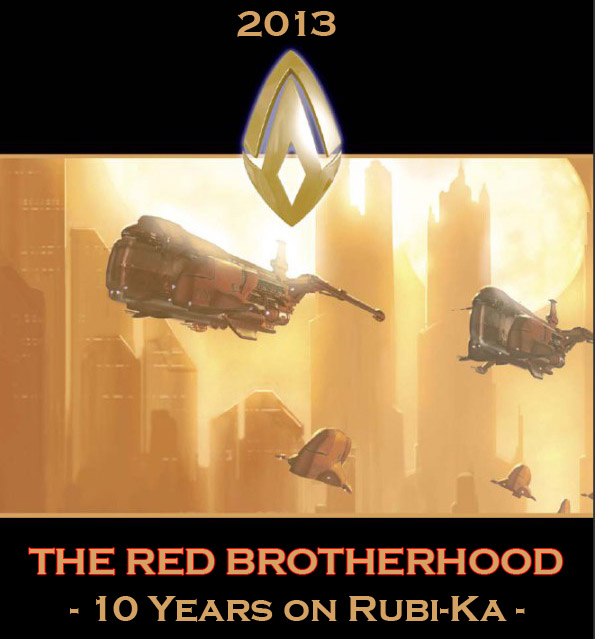 It's been a long time since Althorax formed TRB in August 2003, and a lot has happened since then. During this year we will celebrate our 10th year anniversary in many different ways. We have started the planning at our forums, but it's too early to tell you anything solid yet. I will however give a few hints at the end of this post.

What I can tell you for sure, is that as a part of our celebration we have finally added the long anticipated Legends wall. It was published a couple of days ago with two persons on it, and the third person was added today. We will continue adding persons to this wall until 1st August 2013, who will be the next to be added ?

So to the small hints... There is probably no big suprise that there will also be at least one red parade, and we hope the ao community will be able to join us in our celebration. The daily red is still alive and kicking so there's a big chance we will hear a lot from them during this year, let's hope for some interviews and maybe a new video as well?

If you have any suggestions or are burning inside with a great idea for our celebration, please feel free to contact us at our forums or by sending a mail to trb@polbear.no. Oh, and if you are a secret millionaire you are of course free to invite all previous and existing members of TRB to some big castle for some big time celebration. Oh, and please attach the flight tickets! :D


This is my home
Details

Created on Tuesday, 08 January 2013 13:19
Written by Snakeeyes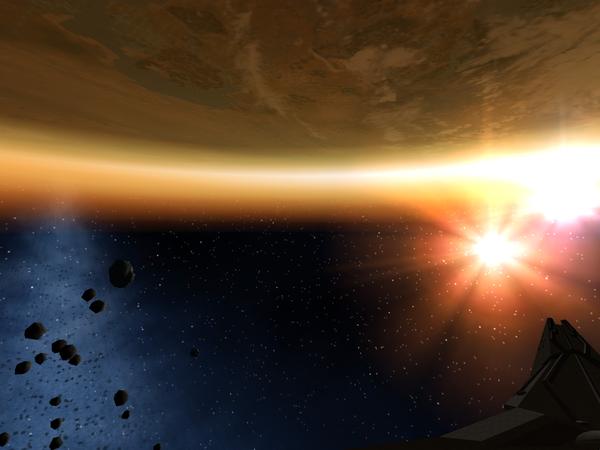 A new video from The Daily Red has just been published! "This is my home" was made by Strombanni after his return from AFK, and in my opinion it takes you back to the very roots of Anarchy Online and Rubi-Ka. For those that started playing after all the expansions had arrived, this is what AO was like. Exploring Rubi-Ka with it's great diversity of encounters and locations. Fighting for your faction to make that place your home. I think Strombanni captured some of the essence of the game in this vid and hope it gives people some inspiration while we are waiting for the upgrades this game deserves!
You can watch this video and many others at our video page.
Merry Christmas !
Details

Created on Monday, 24 December 2012 12:43
Written by Strombanni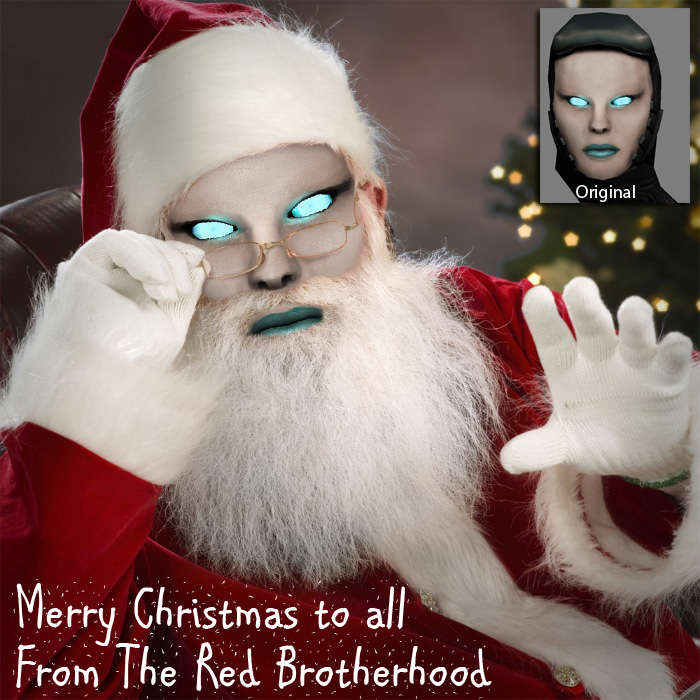 It's already been a year ? Ohh my... This year I have been more on earth than on rubi-ka, and I must say I do miss removing sand from my eyes after visiting the deserts on rubi-ka. I can tell you one thing, Earth is crowded! There have been many shuttles leaving rubi-ka and heading for earth lately, and now it's hard to find a spot where you and your thought can be all by yourself. I hope many will travel back to rubi-ka, but at the moment this is not the case. There is however a December update from Funcom which may blow a little hope into our poor souls. It seems a server merge is pretty close which will increase the numbers online and probably help FC economally as well. But most important in that update is the news about the new engine. Yes, there has been promises for many years, but now they really have the knife put to their throat. We have hope. At this time, it's the best they can give us as christmas present.

From all of us in The Red Brotherhood :
** Merry Christmas to all of you **

We hope 2013 will be the day AO wakes up again!